The Differences Between Commercial and Consumer Debt
While there are many types of collections agencies, there are only two basic types of debt – consumer and commercial. This distinction matters because collecting on these accounts receivables will fall under different restrictions and require a different approach.
Before we talk about what it is like working with a debt collection agency to recover delinquent accounts, let's discuss the differences between commercial and consumer debt.
Consumer Debt
Consumer debt is an umbrella term that refers to all the debts that people accrue in their personal lives. This category includes car loans, credit card debts, medical bills, mortgages, and so on. Accounts receivables that are classed as consumer debt fall under strict guidelines on how collections can be performed and recovered. Consumer debt collections are regulated by the Federal Trade Commission (FTC) and the Fair Debt Collections Practices Act (FDCPA). These agencies and regulatory guidelines explicitly outline what debt collectors can and cannot do for individuals.
In general, consumer debt collectors have the ability to contact you by any method available, be it phone calls, letters, email, text messages, etc. but they have to do two things in order for their contact with the delinquent account to be legal. First, they have to identify themselves as a debt collector. Secondly, they are required to send a notice that outlines how much that person owes within five days of attempting to contact that individual.
There is also a list of things they cannot do. There are regulatory restrictions on how many times a collector can contact a consumer, using profane language, or anything of that nature. They also cannot make any false claims or statements, such as saying the debtor owes more than he does or telling the person that she committed a crime.
Commercial Debt
Commercial debt collection is entirely different from consumer debt collections. It is much less structured and specific about what collections can and cannot do. There are no laws or regulatory agencies that focus on the collection of commercial debt as a whole, although there some state-specific and industry-specific laws as well as organizations that advise on best practices, like the Commercial Collections Agency Association (CCAA) which seeks to improve the collections industry as a whole and acts as a sort of Better Business Bureau within the field.
There are many creditor agencies and associations that are dedicated to maintaining the highest ethical standards for collections agencies. These organizations help ensure that commercial debt collectors are still regulate. They allow collection agencies to create custom solutions specific to that client, creditor, and debtor – helping you get the results (and resultant income) your business needs to be successful.
About the Collections Process
Commercial collections agencies typically follow a specific process, all dependent on whether or not the debtor agrees to cooperate. Keep in mind that the collections process takes time, and as your debt ages, chances are unlikely that it will be recovered in full. Give your agency time to collect, so they can do as much as possible to collect upon your delinquent accounts.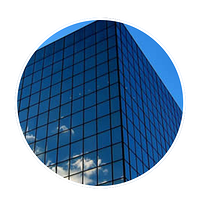 Step 1: Identify
The first step in the commercial debt collection process is for your company to identify your delinquent accounts and contact an appropriate collections agency to collect that missing revenue. You don't want to hire a consumer debt collections agency when you need to collect on commercial debt, and vice versa.
From here, the collections agency will review those unpaid accounts receivables and other information related to your payment terms, contract, and so on.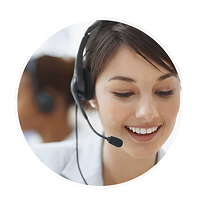 Step 2: Contact
In Step Two, your debt collections agency will reach out to debtor by email, fax, or mail AND speak to delinquent account holder on the phone. This is an important step because it establishes the professionalism of the collections agency with the debtor.
After that call, the delinquent account holder will have a clear understanding of the priority repaying that debt has to your company. The collection agency will attempt to resolve disputes, arrange payments, and obtain a commitment that the debtor will pay. The call is important so that the delinquent account holder will understand exactly how much is owed and why as well as the options the collection agency has to collect on the delinquent account – even if the account holder does not cooperate.
Step 3: Cooperation (or Lack of Cooperation)
The best case scenario is that the debtor cooperates and all parties come to terms to help you receive your payment in full of any amounts owed. Unfortunately, this is not always the case. When the delinquent account holder is uncooperative, the collection agency will begin to make pre-legal collection attempts. These let the person know that if he or she fails to cooperate, an attorney will be included in this collection process.
Should this happen, the collection agency would alert you that the debtor is not communicating and forward the details of the delinquent account to an attorney.
Step 4: Resolution
If the debtor decides to cooperate, the process concludes rather quickly. The claim and accounts are received, the collections agency collects its fees and delivers the delinquent account – and that's it. However, this only occurs when the debtor agrees to cooperate.
Should the debtor decide to NOT cooperate, the attorney works the claim for 60 days. At that point, if there has been no effort on the behalf of the debtor, it's time to consider taking legal action. This is also where the collection agency forwards the details to an attorney.
Step 5: Legal Action
Your collections agency and your attorney should be able to handle this step for you. While you could decide not to pursue a lawsuit, (at which point the attorney tries for another 60 days and closes the file) if you decide to authorize legal action, your collections agency will file a lawsuit and serve the delinquent account holder with the complaint.
If the debtor does not respond, the attorney or attorneys will file for a default judgment on your behalf.
Step 6: Awarded Judgment
After your lawsuit is awarded, the attorney will work with the collections agency. First, the agency finds the assets, and then will verify the debtor's assets and the lawyer will initiate wage garnishment orders, bank liens, or levies to satisfy the judgment.
How Collections Agencies Handle Compensation
The collections process becomes fairly simple once a debt collection agency is involved. There are typically two ways that collections agencies are paid for their services – variable costs, fixed fees, and contingency basis.
Variable Costs
When a debt collection agency accepts variable costs, this usually means that they collect a percentage of the debt recovered. This can work out well for you because you don't have to pay anything for the debt collection upfront. Debt collection agencies usually take 35 to 40 percent of the amount recovered, although some do request a higher percentage. This figure can be as high as 50 percent of the delinquent sum.
Fixed-Fee Basis
This means that a flat, fixed-rate is charged upfront. Regardless of the account's size or number of delinquent accounts, a simple one-time fee is collected.
Contingency Basis
Collections agencies that require people to pay for a specific percentage of the debt owed based on the age or size of the debt owed. This is the most likely method of compensation for collections agencies, and can be anywhere from 15% to 50%. This percentage will depend on a multitude of factors including, size of debt, age of debt, the strength of the contractual agreement, the amount of potential for litigation for the debt, and more.
These rates are higher for debts that that require more effort to collect. For example, if a relatively new debt is $50,000 to $100,000, the agency might request a 15% contingency fee based on the amount collected. Furthermore, if a debt is over a year old and the same size, the agency might request a 35% fee.
How to Find the Right Collections Agency for your Business
Finding the right debt collections agency for your business is a matter of looking at several variables.
Age of Debts in Question
The most important issue in question is the age of the debts in question. This is important because it will help the agency understand how likely they are to receive that debt. The longer the debt has been delinquent, the less likely the funds will be received in full.
Normally the age of delinquent accounts are grouped into one of three categories. While the industry in which your business operates could impact the severity of the debt's age, here is a simple guideline:
Image credit: InsideARM.com
As you can see, the older the debt is, the less value it will have. This is for two reasons: it's less likely to be collected, and because it takes more effort to collect that past-due revenue.
It is all about finding a collections agency that is a good fit for your company.
Evaluating Collections Agencies
In addition to looking at whether a debt collection agency is a good match for the size of your business, the magnitude of the debt owed, and the age of the debts in question, there are several other factors that should weigh in. Some debt collection agencies specialize in particular industries and that could give you an advantage in recovering your delinquent accounts receivable. This is why we created a simple guide to help your business evaluate debt collection agencies.
You should also look at the reputation of the agency. Some agencies have been around for a long time, are well-reviewed, and carry multiple certifications from credit protection agencies – but many do not meet these standards.
Make sure you ask the following questions before contracting with a debt collections agency:
Does the agency specialize in my industry?

Is the agency insured?

Is the agency considered reputable and respectful?

Is the agency capable of managing domestic and international debts?

Is the agency transparent in their efforts collecting debts?

What is the success rate for the agency?

Can the agency tailor a solution to your needs?

How does the agency submit data?

Can you obtain a scope of work or a service level agreement?
When to Contact a Collections Agency
When you have delinquent accounts receivables, it can be tempting to contact your customers yourself. You've already heard all the bizarre excuses and contingent promises they offered since you sent the first bill. You've already heard that the check is in the mail, the system was down, the check signer was out of town, or whatever other excuses your client conjured up. While there is every chance that your client experienced a major difficulty in his or her business or personal life, you also have a business to run, people to employ, and supplies to purchase.
Your debtor has already had a chance to deliver their promised funds to your business. Now, it is time for action. Pull the contract the client signed and send a final notice of the delinquent amount. If you don't get a response, refer the delinquent accounts receivable to your collection agency and save your company the time and energy of collection. Don't re-task an employee that should be focused on their core functions. Let your collections agency play the role of the collections specialist.
The right collections agency will act as a partner with your business to help you recover delinquent accounts. They will help you prevent overdue accounts from getting out of hand by advising you of best practices and helping you implement strategies like pre-collections to help you intervene on past due accounts earlier and more effectively.
Why You Should Contact a Collections Agency
If your business is struggling with overdue accounts or past due revenue, you should seriously consider partnering with a debt collections agency. You can rely on the agency's experience, expertise, diligence, and judgment to recover missing revenue in the form of unpaid accounts receivables and can free your company up to focus on the things that matter – running your business.
Contact one of our collections specialists today, and we'll help you create a plan of action to recover frozen capital for your business.